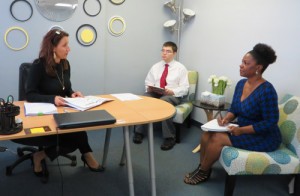 Guidance and Support for Individuals, Families and Communities
Social Work and Case Management Services
"Finding help is hard. Finding us makes it easy."
CASE MANAGEMENT
Supervision and coordination of services, benefits and care for the individual.
NJ DDD
Services and support for people with intellectual disabilities.
MEDICAID
Consultation and applications.
SOCIAL SERVICES
For individuals and their families.
HOUSING INFORMATION
Consultation with and referrals to housing developers and providers.
CARE COORDINATION
Oversight of an individual's daily needs.
ADVOCACY
Requests and recommendations on behalf of individuals we serve.
HOME HEALTH CARE REFERRALS
Medicaid providers as well as private agencies.
DISABILITY SERVICES
For disabilities other than intellectual development disabilities.
CONSULTING REFERRALS
Referrals to professionals, including attorneys, financial planners, psychologists and other specialists.
COUNSELING / COACHING
For individuals and their families.